Looking for a truly exquisite venue for the wedding ceremony or reception in Sweden? Look no further!
We are beyond excited to share this video that was captured at Swedish museum of art and design – Nationalmuseum. An amazing venue in Stockholm that comprises collections of painting, sculpture, drawings and prints from 1500-1900 and applied arts, design and portraits from early Middle Ages up until present day.
Coordinated by Fanny Staaf Events, the team of creative professionals put in their heart and soul into creating this exquisite wedding vibe showcasing how beautiful wedding celebrations in the Nationalmuseum are!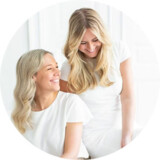 Wow, wow, WOW!
We just watched the video (4 times) and it's so incredible. You really are the best!!