It's fun to watch when people as humble as Eret and Kaarel are able to transform a wedding into something special.
As you can see from the video, the wedding was just breathtaking and had such a positive vibe.
As Eret and Kaarel told me before the wedding that it's not all about them but they also wanted to give back and make this a great occasion for their family and friends.
They were so on point! All those laughs, emotions and joy were so great to capture!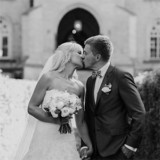 Thank you so much for such a beautiful video!!
Everything is perfect and we're so happy with it!
WEDDING VENUE

WEDDING PLANNER

PHOTOGRAPHY

FLORAL

HAIR & MUA

WEDDING DRESS

Rosa Clará

WEDDING FATHER

Tauri Tallermaa

WEDDING BAND

Ott Lepland

WEDDING BAND

2 Quick Start

OFFICIANT

Peep-Ain Saar

DJ

Veigo Kaaret

BARMAN

Raivo E. Tamm