When Liina reached me out over a year before her wedding I was sure it will be a good one.
Beautiful and self-aware Liina has supported Martin over the years when he has been busy with his second love – handball that he has been proudly playing for years for both Estonian National team and clubs in Romania.
But of course, they still decided to get married at home – in Estonia.
If you have watched the video until the end there should be no doubt that a man like Martin will hold and protect Liina until the very end!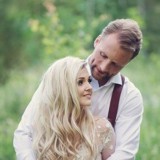 From the first meeting with Innar we were sure that he was the person we were looking for.
Innar is passionate at what he does, he has an extremely good eye for details, he is fun and easy to communicate to. He will give you great tips for your special day and he definetly knows what to say to take the pressure off. He is the kind of guy you want around on your wedding day.
We knew that our wedding video would be amazing, but when we received it.. it was so much more. I don't know how he managed to put so many emotions in one video, but he did it! He understood who we are, what is important to us and what we might expect.
We highly recommend the very talented Innar Hunt.
CEREMONY & RECEPTION

PHOTOGRAPHY

WEDDING FATHER

Leho Luukas

WEDDING DRESS

COUPLE'S SHOES

Converse, Vagabond, Seveneast

DECORATIONS

Kõvernael, the couple, Ebay

OFFICIANT

Karl-Eerik Jäetma

CEREMONY MUSICIAN

Taavi Peterson

BAND

INVITATIONS

FLORISTS

Janne Lumi and her dreamteam

HAIR & MUA

Merili Pikk

GROOM'S ATTIRE

Trends by Adina Buzatu (Rumeenia), Sangar

RINGS

WEDDING CAKE