Why come to the Dordogne, France? Well, the beauty of the region is unsurpassed; rivers cut through limestone, leaving fantastic cliffs people have built around and into for thousands of years. The vast system of caves below the earth hold art so old it's difficult to think that people could have been so talented back then. And the cuisine is one of the best in all of the world.
Our visit to Dordogne was actually for a very special occasion – a beaufitul couple got married and we got to capture it! The wedding, held at Chateau la Durantie in Lanouille, is exceptional for us as well as we have never filmed a wedding in France.
Oh, and one more fun fact – never ever have we experienced a thunderstorm coming in just in the middle of the dinner.
This weekend was truly historical for Innar Hunt Films, as small team filmed 3 events in 3 different countries – in Sweden, Italy and in France.
We are beyond excited to have filmed a first wedding in France this weekend, which now stands as country number 11 where we've captured events.
Enjoy this next day wedding teaser made by our talented associate videographer Ramon Jakobs.
See a full French wedding video: https://innarhuntfilms.com/portfolio/lucy-jason-celebrating-their-dream-wedding-at-chateau-la-durantie-france/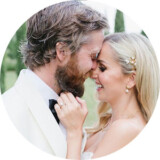 OH MY GOD!!! That is INSANE!!!!!
Thank you so so so much for coming and the teaser is incredible!!!!!!
Can't explain HOW GOOD it all looks in the teaser it brings it all together so so so well. We're blown away!!!!!