Every wedding is only a small part of the love story and their story began in May, 2011 when Jason went to a job interview and got the job where he met Lucy. After several trips together, they discovered a special place in their heart for France and knew if that day ever did come, a Château wedding would be perfect for them.
The wedding had to be postponed over a year due to the pandemic but on 25th of September 2021, Lucy walked down the aisle at stunning Château la Durantie, surrounded by the alley of cypress trees and as Lucy's father said: "It has been well worth the wait."
Why come to the Dordogne, France? Well, the beauty of the region is unsurpassed; rivers cut through limestone, leaving fantastic cliffs people have built around and into for thousands of years. The vast system of caves below the earth hold art so old it's difficult to think that people could have been so talented back then. And the cuisine is one of the best in all of the world.
The wedding, held at Chateau la Durantie in Lanouaille was exceptional for us as this was the first time we've filmed a wedding in France and we can't wait to be back in 2022.
That weekend was truly historical for Innar Hunt Films, as our small team filmed 3 events in 3 different countries at the same time – in Sweden, Italy and in France.
Oh, and one more fun fact – never ever have we experienced a thunderstorm coming in just in the middle of the dinner.
Wedding filmed by our associate videographer Ramon Jakobs.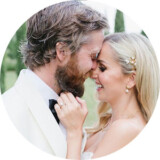 THANK YOU so so much for the video! It's truly amazing and we LOVE IT!!
My mum called me in tears, she is just so so happy remembering it all, watching the video. She says you've done the best job capturing us and our love, making it reflect our personalities etc – it's perfect 😭
I couldn't have asked for a better video or a better person to be there. As my mum said, one minute you were there, the next you were gone. No one felt the cameras presence yet you captured this so so well.
Stunning!