From UK to Dubai, New York and Australia – this destination wedding at historically unique Castello Monaci in Puglia, Southern Italy was absolutely vibrant. Charlotte and Jamie had waited 3 years to unleash these celebrations and boy they did!
This Puglia wedding was part of a roundtrip in Italy, where we filmed 3 weddings across Italy in 6 days. With limited hours of sleep, over 2000 km of driving, amazing sunrises and epic wedding celebrations, it was well worth it!
Charlotte and Jamie are the most adorable couple you could imagine and we can't be more thankful for this amazing experience creating lifelong memories for them and their friends and families for years to come.
This wedding also has a special place in my heart, as it was the same Castello Monaci, where we filmed our very first destination wedding in Italy – back in 2016!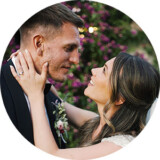 We have now watched the film and all the speeches – wow! Thank you sooo much! We love it! The way you managed to have us say our vows together was beautifully edited. There must have been so much footage to go through!!
We have absolutely loved working with you and your team, your professionalism, communication and reliability have been second to none and we would recommend you to anyone looking for a wedding videographer in a heartbeat – such talent! We also look forward to continue watching other weddings you shoot and following your journey.