In November 2017, an e-mail popped into the inbox that I never thought would lead to this!
"Good morning!
I'm a wedding planner from Ohio (USA) and my couple Morgan and Michael are marrying at Masseria Montenapoleone on May 30, 2018. They are a gorgeous and fun loving couple with beautiful style, and their whole family has been so kind and wonderful to work with! We are looking for a talented videographer who will also be a joy to be around on their wedding day. From your portfolio, as well as the way you describe yourself (focus on family) I think you would be a wonderful match for them.
Could you please let me know if you are available?" 
Really? Of course I was available!
And yes, everything that was said in the e-mail was true and even moreso.  The wedding of Morgan and Michael was truly one for the books. Gorgeous couple, joyous guests, wonderful team of wedding vendors and of course the outstanding wedding venue Masseria Montenapoleone in a beautiful region of Puglia in South Italy. There is so much to explore and enjoy in Puglia. Besides the coastline, trullis and several other attractions, Puglia is known for lovely white towns with my favourites being Ostuni, Polignano al Mare and Cisternino – but Monopoli stole my heart during this amazing trip!
I can't thank enough wonderful wedding planner Meggie Francisco (shall you look for a wedding planner in United States or for destination wedding – look no further) and Morgan and Michael enough for putting the trust into husband & wife wedding videographers team from tiny Estonia to capture gorgeous American wedding all the way in Italy.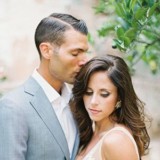 Absolutely incredible work! We had such a fantastic experience working with Innar. If you are looking for someone talented, professional and a delight to work with then please consider working with Innar!!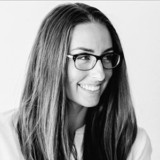 Meggie Francisco Destination Weddings
I had the supreme honor of working with Innar in Puglia, Italy for a fabulous wedding. Innar is so detail oriented, so professional, and so caring about everything he does. He is truly passionate about everything he does and wants to give the world to both his clients and to the vendor teams he works with.
He went above and beyond in every way. I sincerely hope to work with Innar again in the near future! If you are considering his services, do not hesitate to book him.