Special relationships lead to special results.
When we first met with Teele & Sass it was a cold and snowy winter evening with COVID restrictions in full effect. So instead of a warm cafe we took a walk in the park. And it was a lengthy one creating a bond that absolutely carried over to the whole process before, during and after the wedding and resulted in a wedding video that is much more than just a wedding video. It's an authentic story of Teele & Sass who got married in the old town of Tallinn and had guests travelling with Bolt scooters to the reception venue at Kai Art Center.
A truly excellent wedding day of Teele & Sass whom I can happily call my friends now.
Thank you Madis Kask for assisting and second shooting at this excellent fall wedding in Estonia!
Fun fact – during the wedding we created a stage of interviews in the theatre room just next to the reception area. You would think Estonians are shy – wrong! We conducted 16 interviews with the majority of the guests resulting in a 50 minute long "Guestbook film" for the couple who were absolutely surprised what took place "outside of the official wedding area".
Wedding reception area Noblessner is a harbour and former industrial area in the northern district of Tallinn, Estonia. Since 2013 it has been redeveloped into a cultural and residential area with a museum, art centre, craft brewery, marina, seafront promenade and cafes and restaurants.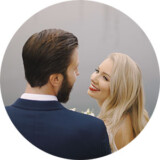 Innar! Wow! Only one word – EPIC !!!!! 🤯👀😍
Our expectations were super high. But somehow you still managed to exceed them. Just super! THANK YOU!!!
And well, we're obviously biased, but the feeling is that even though all your videos are great, ours is amazingly EXCELLENT 🤪 Highest level of excellence!!
WEDDING COORDINATOR & DECOR

WEDDING VENUE

CEREMONY

MUA & HAIR

OFFICIANT

HOST

PHOTOGRAPHY

BAND

CATERING

BAR

PHOTO BOOTH

SUIT

RINGS

DJ

DJ Muudu

DJ LIGHT

VIDEOGRAPHER