work
Our Work
We've been delighted to meet wonderful people and capture worldwide.
These stories have touched our souls and hope will inspire yours as well.
work
About
We're a small team of international wedding filmmakers capturing weddings across the Europe and worldwide that grew up from husband & wife team. We've been delighted to meet wonderful people and capture weddings & love stories in Italy, USA, Sweden, France, Denmark, Finland, Belgium, Malta, Germany, Norway and across the Baltic states.
We got married in 2014 and back then we had no idea that one day we'd become husband & wife wedding filmmakers team. I need to thank my wife who urged to hire an excellent videographer for our wedding.  So we did! And boy how exctiting it was to live through the emotions of the wedding day again. It was also when I decided that these are the emotions I want provide to other couples as well.
We really think that the wedding video is the best possible gift for any couple. Capturing weddings is not just our job, it's our passion. We want every film to be unique and tell a story whether it takes place here in Estonia or at any destination worldwide.
Wedding film awards
We are nominated as Europe's Best Wedding Videographer in 2021 by Way Up North. It's an unbelievable honour and recognition.
Our work has been featured in Martha Stewart Weddings, Style Me Pretty, and nominated for awards in LoveStoriesTV and  The Worldwide Event Videographers Association.
We've been nominated for the Wedding Videographer of the Year in Estonia in 2021, 2020, 2019, 2018, 2017 and 2016.
About
testimonials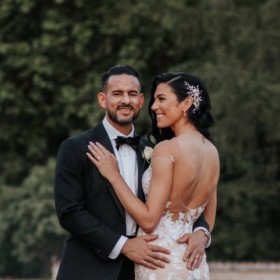 Innar is simply amazing at what he does!
We did a lot of research before deciding to have him capture our wedding day. We knew he is great and had high hopes, but he COMPLETELY exceeded our expectations! He is very thorough and detailed, he listens and sincerely cares. He asks the right questions to truly understand the couple- their story and what is important for them. He is extremely responsive and helpful!
Innar made us feel very comfortable and at ease throughout the entire process. He built trust from the beginning and really delivered. Not only is he wonderful professionally, he is genuinely a nice person! We are extremely satisfied with the outcome of our wedding video and would definitely recommend him to everyone. We enjoyed working with him a lot!:)
Thank you for your passion for your work! It surely shows in your masterpieces!
Forever grateful,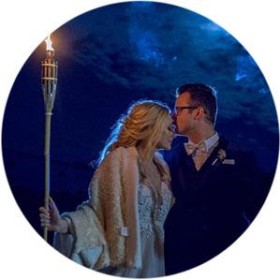 Innar shot our wedding video in 2017 October. When we saw his work while shopping for a video artist, we knew right away he's our man for the job. Innar just has this romantic, warm, colorful and magical style, mixed with great music and our wedding vows, complimenting the dreamy flow of the video itself.
Innar has a lot of creative ideas on how to get the best shots and while being an outgoing person it is really easy to work with him, despite my camera shines.
Would add more than 5 stars for his effort. Big thanks and keep up the good work!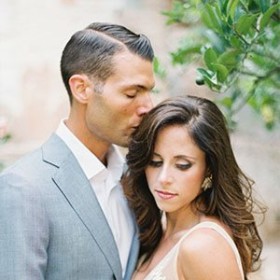 Absolutely incredible work! We had such a fantastic experience working with Innar.
If you are looking for someone talented, professional and a delight to work with then please consider working with Innar!!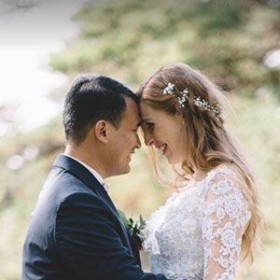 It was a great honor having Innar Hunt as our wedding videographer. He had awesome ideas throughout the whole day and he was working very fast and effectively, we didn't have to worry about a thing.
We just recently received our wedding videos and we were so pleased to see how Innar managed to capture the whole day so beautifully and truthfully. Both of our videos were edited with a great taste, and we are so happy to have those as a memory from our special day.
Thank you Innar!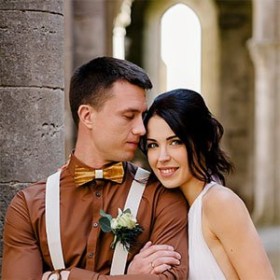 Innar Hunt, you are the best!
And it was definitely one of the best decisions to trust you the video of our wedding day. It's so hard to describe our big respect and admiration of your job, of the results you're giving to people, of the memories and its quality, which will remain in families' collection for all life. Thank you for each detail, for each minute spent on creating the video, thank you of being there with us, thank you for being such a great person – it was a reaaal pleasure to meet you, to work with you!
Thank you for accepting us the way we are, thank you for understanding of our feelings and vision, thank you, thank you, thank you!!! I don't know how many times we have already seen the short version and the long one, we love each of them more and more, we enjoy, we laugh, we smile, we cry and thank to you one more time from all our family, for the possibility to always return into this atmosphere and day to remember it forever ❤️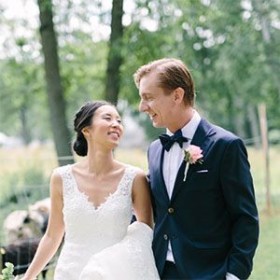 We are very happy that we chose Innar as our wedding videographer. He was very professional and easy to work with from day one and made us feel calm. The wedding film was truly amazing and all our family and friends commented on how beautiful it was. He manage to incorporate our vows beatifully although they were in Swedish! All the moments, the details and the environment were captured wonderfully and we can only give Innar our warmest recommendations.
Thank you for flying in to Stockholm from Tallinn to capture the happiest day of our lives!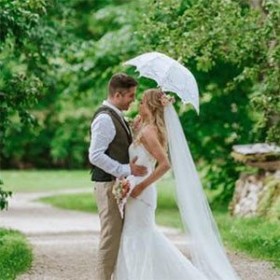 We are so pleased we chose Innar to be our videographer on our wedding day.
He was very easy to get on with right from the beginning. Him and his wife Nele were both brilliant on the day. Very professional, calming and insightful and made us feel at ease.
The finished wedding video and film were definitely worth the wait and we are so happy with them. Everyone who's seen it has commented too how professional and beautiful it looks. The colours, the angles, the moments captured were wonderful. Such a great memory forever! In addition to it all Innar and Nele are both lovely people to be around and we enjoyed having you celebrate with us.
Thank you!
testimonials