Soheil and Frida aimed to deliver wedding experience never seen before and boy did they deliver! Not your ordinary wedding indeed! Wow!
Having just returned from this amazing three day rollercoaster, this wedding video teaser doesn't do justice to everything that happened during the Swedish & Persian weekend in Ranäs slott!
From surprise breakfast samba awesomeness to midsummer ice skating performances, this wedding just kept surprising!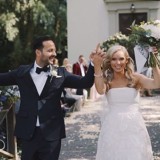 Oh my god… this is epic man 😂💯🙌🏼
Perfect, this was insane!! The editing is 🔥🔥💯
You are amazing!
VENUE

PHOTOGRAPHY

Hair & MUA

Linda Fernström

ENTERTAINMENT PLANNER

FIRESHOW

WEDDING VIDEOGRAPHY