On the shores of Finnish capital Helsinki and among 330 islands that form an amazing Helsinki archipelago, Shirley and Tuomas celebrated the best days of their lives!
When enjoying the wedding day in villa-type restaurant on Valkosaari island, built in 1900 it is easy to forget that you are just a few minute ferry ride away from Senate Square in the heart of the nation's capital. A location where Helsinki Cathedral has been imposing its beauty over the Helsinki from 1852 and where Shirley and Tuomas wrote a new chapter in their incredible book of life.
You really need to sink in all the 8 minutes from this wedding video in order to fully understand how this incredible story of Tuomas and Shirley has unfolded.
It was an excellent wedding day exceeding all expectations for both the couple and wonderful guests who came from all over the world.
I will never forget those fun conversations with Singapore guests who joyfully confessed that while being first time ever in Europe the thing they are enjoying the most is … cool Nordic summer! How about this?!
Music licenced via Musicbed. Soundtracks by Anton Belov, CHPTRS and Ryan Taubert.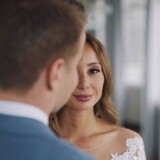 THANK YOU SO MUCH!
We just watched it on TV in bed, just us three snuggling under the blanket and Tuomas was the first one to cry followed shortly by myself. Leo was so happy to see himself on TV! 😍
What an EXTRAORDINARY & INCREDIBLE wedding video! Our wedding day was so beautifully captured especially the emotions that were felt throughout our special day.
You are extremely talented! Thank you to you and Nele and wishing you both the best for the newest addition to the family!